When will Online Gambling be Legal Everywhere?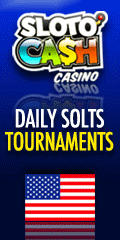 Proponents of federally legalized online gambling have met a series of crippling setbacks over the last few years. Regardless of the money spent on lobbying and of the actual efforts made by various lawmakers and industry representatives, the issue of legal online gambling got shoved aside time and time again due to various reasons and often due to the efforts of those on the other side of the political barricade.
The bottom line is that despite the fact that three states have already legalized some form of online gambling within their borders, a federal online poker and online gambling bill is not even in the works currently.
The three states which legalized online poker and online gambling are Delaware, Nevada and New Jersey. While New Jersey has legalized all forms of online gambling and poker, Nevada has stuck to only allowing online poker which is considered a game of skill rather than one of chance by many experts, players and political supporters alike.
Given the momentum that state-by-state legalization has managed to build up lately, the obvious question in everyone's mind is: how long before every (or at least the majority) of the states decide to pass similar legislation? The actual process would be much easier for the states since we already have the models of regulatory framework set by the above listed three online gambling trailblazers.
Several other states are already mulling bills that would in some way legalize online gambling wholly or in part. California is one such state and while it is safe to say that Utah will probably never pass such a law, there are several other states that are already seriously looking into the matter in order to round out their tax revenues. Measures to allow individual states in which online poker and online gambling are already legal to offer interstate services are already considered as well.
Tech companies are already buying into the idea too. Social gaming giant Zynga has already built up something of reputation thanks to its free-to-play online poker client offered through Facebook.
Eventually however, Zynga may end up sidelined by companies which already have years and years of experience in the online poker and online gambling industries and which are already jostling for position in pretty much every single one of the above mentioned regulated markets.
Las Vegas-based live casino operators have also decided to no longer battle the inevitable. Most of the major operators have already teamed up with online partners, and many of them have already launched play money operations meant to prepare the field for the eventual arrival of real money online gaming.
In their rush to approve online gambling however, experts fear of that many of the lawmakers may overlook several problem gambling issues. Allowing social gaming companies such as Zynga, may in fact result in the exposure to online gambling of those most vulnerable to developing compulsive addictive behaviors.
The bottom line: with no federal solution to the problem in sight, the regulated online gaming market of the United States is likely to be a chaotic mess at first, at least until some sort of federal regulation is brought about forcibly by the circumstances.